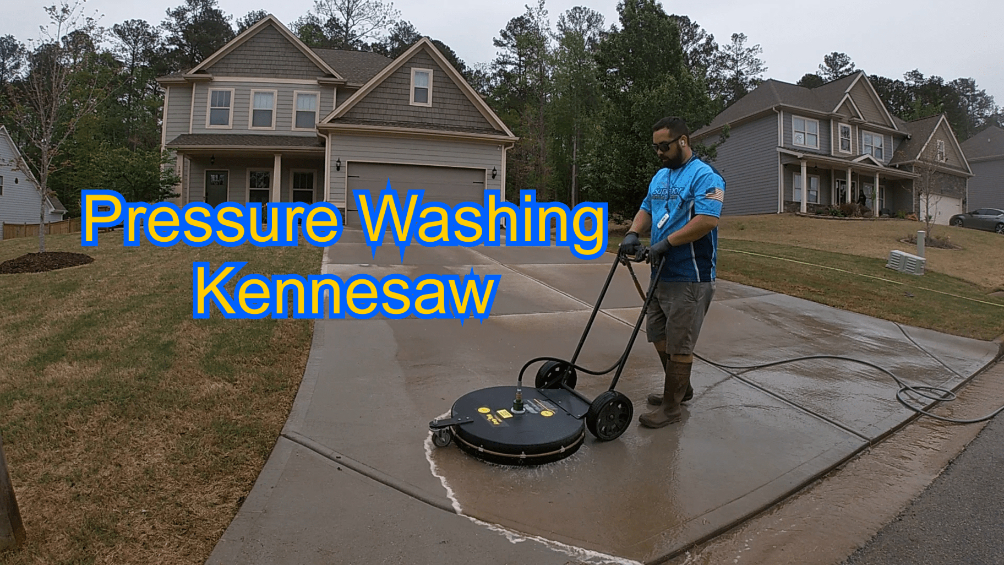 Superior Pressure Washing performed a House Wash and Driveway Cleaning in Kennesaw, GA 30144. Our soft washing and pressure washing process for the house and driveway is detailed in this project description.
First we soaped the driveway and house using the soft wash technique where low pressure is used. Next we rinsed the house using low pressure again. Then we pressure washed the driveway using our surface cleaner and finally we rinsed the driveway to remove the wash water.
The soap is used to neutralize organic growth such as algae, mold and mildew on the house. The driveway holds the same types of organic growth and it also holds other dirt, debris and grime. The driveway gets dirty on the surface and beneath the surface in the pours of the concrete and the pressure washing helps lift the grime off the surface and out of the pours.
Once the job was complete the house was shining and the driveway looked bright and white like new concrete!
Gallery