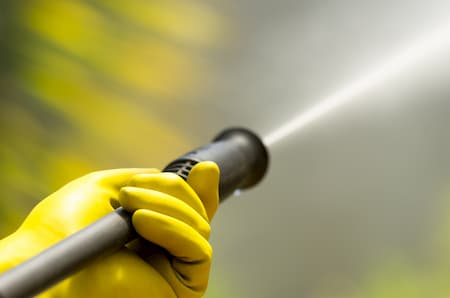 When you choose our Newnan pressure washing, you know you're investing in your property. Superior Pressure Washing is the top-rated pressure washing company in Newnan, GA. We specialize in high-quality pressure washing, and we ensure 100% satisfaction to all of our customers. At Superior Pressure Washing, we care about your home, and we want to ensure that it lasts longer than a lifetime.
Exterior work is more than beautifying your home. Exterior cleaning works to rid your property of any bacteria, moss, or mold plaguing its surfaces. Caring for your home is a full-time job, and it takes a lot of work to ensure that it stays clean, healthy, and safe. To guarantee the best services for your Newnan property, call our team of experts at Superior Pressure Washing.
Newnan's Top Pick for Pressure Washing
With numerous years of experience in the pressure washing industry, we are passionate about what we do. We expect our pressure washers to deliver you with nothing but a top-notch experience.
Pressure washing can offer numerous benefits to your Newnan homes and properties. Some of these benefits include:
Saves Money
Protects Your Family's Health
Increases Your Property Value
Improves Curb Appeal
Eco-Friendly
Prevents Future Damage to Your Home and Property
We only deliver quality results as well as 100% customer satisfaction. Contact our team to join our family here at Superior Pressure Washing, your one-stop pressure washing company in Newnan, GA.
Keeping Up with Your Newnan Lawn Maintenance
Your lawn is one of the most important aspects of your home. Your lawn is one of the main things that people see when they approach your home, so it is best to make sure that it is healthy. Your lawn goes through a lot, from disease to pest multiple things can affect the integrity of your grass.
When conducting lawn maintenance, pest control is just as crucial as weed control. If you have a healthy, thriving lawn, this isn't something you have to worry about it. Bugs will still make their home in your yard, but they won't be able to damage the grass much.
However, bugs may destroy some of your grass. You can treat infestations by calling us. Superior Pressure Washing offers an array of services that are sure to keep your home in tip-top shape. From brush removal to window cleaning, call us today for any of your home renovation needs!