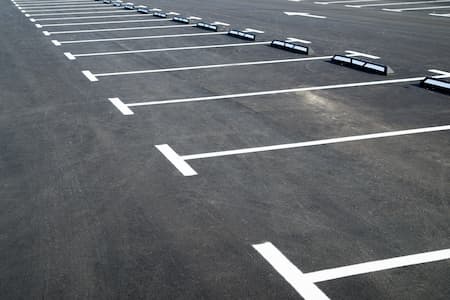 Are you looking for professional pressure washing in Villa Rica, GA? Well, look no further! Superior Pressure Washing is your one-stop-shop for all your exterior cleaning needs in Villa Rica. Exterior cleaning is a service that won't only benefit you now, but it'll benefit you for years to come. Whether you have a residential or commercial lot, maintaining the building's maintenance by scheduling regular exterior cleanings is essential.
You can count on Superior Pressure Washing to keep this schedule for you. We always strive to do what's right by the customer, so we promise you superior service when you visit our business.
Pressure washing isn't a task that you need to take on alone. To avoid injuries, damages, and hefty replacement bills, the community of Villa Rica should leave all of their pressure washing needs to their local trusted pros.
Top-rated pressure washing services in Villa Rica
When pressure washing, it is crucial to hire a company with you and your family's trust. The pressure washer you hire should also be professional, and they should know about the different techniques that go into pressure washing.
Just cleaning the house is not enough, especially if you are using the wrong methods and techniques. Our technique and dedication to service have allowed us to maintain our customer base while continuously increasing it. We excel in what we do because we:
Care about our clients
Use efficient and safe methods
Do the right thing
Are honest
Are affordable
Are committed to quality and superior service
Still not sure about us? Check us out and see why we are rated the best in Villa Rica. Call now and schedule a quote or an appointment to secure your restoration services today!
Premium House Washing In Villa Rica
It should be noted that Superior Pressure Washing is among the top-ranking pressure washing companies in the area, including our house washing service options. Keeping your home looking its best starts by focusing on scheduling routine maintenance, including exterior surface cleaning. Otherwise, your dream home will look more like a nightmare.
It's time to choose high-quality care for your home's exterior. Too many property owners make the mistake of selecting a pressure washer based on the lowest price. Instead, look for good value, which is premium care for an affordable price - call us to receive your free estimate!
We also want to discourage you from erroneously attempting to turn your house washing job into a do-it- yourself task. Just because you technically can doesn't mean that you should. Call us today to schedule professional service and avoid disappointment with the work or potentially causing bodily harm or property damage.
You're going to love how sparkling clean your home's outside looks once we're done with the work. But more importantly, you'll appreciate that your home is better protected from substances like mold and bacteria. For first-rate cleaning and customer service, contact us today.
Top-Notch Driveway Cleaning For Villa Rica Homeowners
When was the last time you had your driveway professionally cleaned? Chances are, it's been a while, and it probably shows. No matter how stunning your Villa Rica home is, you're letting it look less than its best because you're leaving a dirty driveway in front of it.
Your home can only look as good as the dirtiest feature of your property. Leaving a filthy driveway that way detracts from your home's appearance and lowers the property value. Expert driveway cleaning is an effective and budget-friendly way to improve your entire property.
We'll get rid of the dirt and stains that are ruining your property's image. Plus, cleaning away the contaminants on your driveway's surface makes it safer for you and your family. Cleaning away substances like moss and algae lower the risk of slipping and falling, and that's reason enough to schedule an appointment.
Removing mold and weeds helps keep your driveway in better shape too. Cleaning is a cost-effective alternative to frequent repairs, so call us today!
Let us show you in person how our company name has become synonymous with industry excellence. We're committed to taking good care of your property, and that includes the driveway.
Use Commercial Pressure Washing To Improve Your Villa Rica Business
For high-quality commercial pressure washing in Villa Rica, you can rely on us. We care as much about improving the look of your property as you do. The cleaning work we do will help you make a good impression on customers and prospective clients, or you can take a chance on making a poor impression.
Nowadays, images of your property are online and on social media. So even if you think your place looks good enough, you're being judged in cyberspace. Your image is everything, and a dirty exterior is likely to scare patrons off and send them to your competition.
Neglecting the outside of your business leads to issues like frequent repair issues, rodent infestations, and vandalism. Don't let your commercial property quickly go from bad to worse and deteriorate. One call is all it takes to gain access to a company that cares about providing you with exceptional cleaning service.
Maybe you didn't mean to ignore the fact that your building needs washing, but now it's time to do something about it. Our experts care for exterior cleaning so you can focus on running your business. Get in touch with us today and make your appointment for professional commercial pressure washing.
---