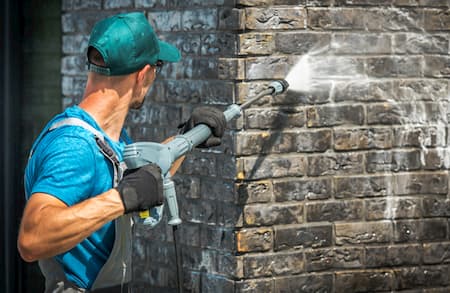 Are you trying to find local pressure washing professionals in Atlanta, GA? Well, look no more! Superior Pressure Washing offers exterior cleaning to the community of Atlanta and surrounding areas.
Exterior cleaning services are essential for the stability and the health of your home, and frequently scheduling house washing appointments can help improve your homes:
Property Value
Curb Appeal
Longevity
Health
Call the specialist that Atlanta's community has been using for years. Superior Pressure Washing has maintained a reputation for being one of the best companies in Atlanta. For a good reason, we strive to build lasting relationships with our community while also offer quality services at unbeatable prices.
The Superior Choice of Pressure Washing in Atlanta
When power washing, it is essential for you to hire a company that cares about you and your family. The pressure washer that you choose should have you, your family, and your home's best interest in mind.
At Superior Pressure Washing, we strive to always:
Care About Our Clients
Use Safe Cleaning Methods
Use Effective Cleaning Methods
Be Open and Knowledgeable
Hire Superior Pressure Washing to maintain the outside of your home. We'll provide you with exceptional cleaning services to ensure your home remains clean and taken care of. Call us today and schedule the services you need from your local Atlanta pressure washing pros.
Atlanta's Best Lawn Maintenance Service
At Superior Pressure Washing, we not only specialize in house washing and window cleaning. We also specialize in lawn maintenance. We use lawn maintenance to ensure your yard stays intact while keeping your grass healthy and intact.
Our lawn maintenance services offer a wide array of services, and one of those is aerating your yard. When soil gets compacted, whether it be from foot traffic or mowing when your lawn gets compacted, it is harder for oxygen to enter the soil. To prevent this and keep your lawn healthy, it's a good idea to aerate it periodically.
To aerate your soil is to open up the compacted soil. If heavy traffic compacts your lawn severely, it's best to aerate it every spring or fall. Lucky for you, Superior Pressure Washing is in business year-round! We can aerate your soil in any season, leaving your grass looking healthy and beautiful!