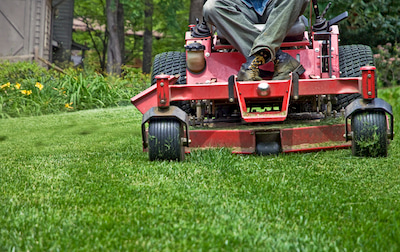 Superior Pressure Washing is the leading lawn care company in Douglasville. When we care for your property, our specialist makes sure that they are completely thorough when servicing our client's lawns.
Our lawn care service doesn't just stop at cutting grass. Our lawn services include:
Mowing with a professional grade lightweight mower that won't tear up your yard
Line trimming all the areas on the property including fences, around posts, trees, and curbs
Edging the sidewalks, driveways, and curbs with a metal blade edger
Unlike other lawn mowing services, the pay is not determined by where you live. We run an honest and fair company, and we don't believe in up charging just because you might live in a nice neighborhood. Here at Superior Pressure Washing, we work using a code, and we stick to it. The price is the price, and it's fair across the board.
Increase Neighborhood Curb Appeal
With Superior Pressure Washing's help, we guarantee that your home will be the envy of the neighborhood! Our relatively simple projects are curated to boost curb appeal and give your home that dressed-to-impress appearance.
Lawn mowing isn't rocket science, but some tips and tricks can help you along the way! Some of these tips include:
Set Your Mower High
Mow Your Lawn When It's Dry
Vary Your Mowing Pattern
Don't Mow on a Schedule
Wait Before Mowing a New Lawn
Keep Your Mower Blade Sharp
If you need lawn care services in Douglasville, call your expert lawn maintenance providers here at Superior Pressure Washing. Whether it's brush removal or more advanced lawn care services, we can fix your lawn for you! So, call us today to receive a quote or schedule an appointment.
---
Recent Articles & Tips
How Professional House Washing Helps Improve Your Douglasville Property

Pressure washing is something you should be scheduling as part of your routine house maintenance. It's common for homeowners to wait until things look grimy enough to remember it's time to make that call. A better approach is to schedule service consistently, so you get a […]

Top 3 Benefits Of Professional Driveway Cleaning

As industry experts in the pressure washing field, we've heard all of the excuses. It's no surprise that homeowners have many reasons they put off a task like a driveway cleaning. It hurts our feelings when we hear things like "but it's just a driveway." Every […]
---