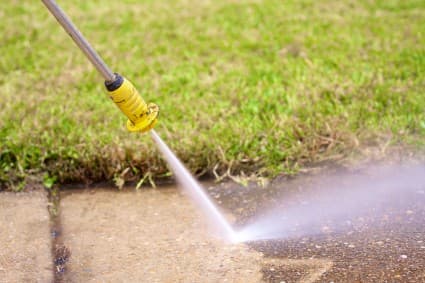 Superior Pressure Washing is proud to be the leading provider of sidewalk cleaning in the Douglasville area. Just like your parking area, your sidewalk is used consistently. This constant usage can lead to an increase in damage, dirt, and other unsightly stains. Superior Pressure Washing provides skilled pressure washing services through the use of pressure and soft washing services. Our professional sidewalk cleaning services will have your sidewalks looking like you just moved in!
A sidewalk can be made of numerous elements, and all of them eventually become stained with dirt and stains, unlike a parking area. Your sidewalk experiences more foot traffic. You have to worry about staining it, and you have to worry about stains from other people or things as well. However, Superior Pressure washing's sidewalk cleaning services will have your sidewalk looking spotless. We use a combination of quality tested cleaners and low-pressure techniques whenever conducting path and driveway cleaning. We use these methods when sidewalk cleaning because it's the safest method for you and your family's health, and it's also the most reliable method for the environment. Our quality-tested cleaners do not affect your grass or plants, and they are safe enough for you and your family to be around, not even hours after the project is finished.
Clean Sidewalks Increase Overall Curb Appeal
Although not attached to your home, your sidewalk is still an essential part of your home's appearance. However, if you're thinking about pressure washing your sidewalk yourself, you might want to think again. Pressure washing on your own can be extremely dangerous. So, it is best to let professionals handle all your pressure washing needs, so whether you need a sidewalk or parking area cleaning call Superior Pressure Washing to schedule your sidewalk restoration today!
See Our Work!
---
Recent Articles & Tips
How Professional House Washing Helps Improve Your Douglasville Property

Pressure washing is something you should be scheduling as part of your routine house maintenance. It's common for homeowners to wait until things look grimy enough to remember it's time to make that call. A better approach is to schedule service consistently, so you get a […]

Top 3 Benefits Of Professional Driveway Cleaning

As industry experts in the pressure washing field, we've heard all of the excuses. It's no surprise that homeowners have many reasons they put off a task like a driveway cleaning. It hurts our feelings when we hear things like "but it's just a driveway." Every […]
---