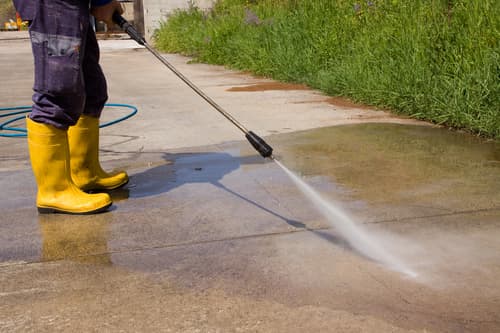 Superior Pressure Washing is proud to be the leading provider of driveway cleaning in Douglasville, GA. Your driveway can quickly accumulate with dirt, which is not surprising since it is used day in and day out. Your car alone can leave tire tracks, oil stains, and other unsightly difficult stains on your driveway. If you noticed or experienced any of these problems, you probably tried to clear these stains yourself. If you did, then you quickly found out that driveway cleaning is a big project that can become incredibly expensive.
Superior Pressure Washing is your superb pressure washing experts in the state of Douglasville. We work hard to combat the hardest marks and stains that may be plaguing your driveway.
Superb Driveway Washing Professionals
We guarantee that you will see a drastic difference after our driveway cleaning services! Driveway cleaning may seem easy enough, but pressure washing concrete is also more complicated than it looks. Incorrectly conducting driveway cleaning can leave dangerous cracks on your driveway, damaging the cement integrity. For the best driveway cleaning results, it is best to let your local pressure washing pros here at Superior Pressure Washing take care of the cleaning.
Your driveway is an essential part of your home's appearance, so we want to make sure when people see it, they aren't noticing and tough stains. Driveway cleaning doesn't have to be stressful, and here at Superior Pressure Washing, we don't make it! We have several years of experience in the pressure washing business, and our driveway cleaning services are guaranteed to make your driveway sparkle. Call us to receive a quote or schedule your driveway restoration today!
---
Recent Articles & Tips
Why You Should Pressure Wash Your Drive Thru

Have you ever gone through a drive-through and wanted to return your order based on its condition alone? Surprisingly enough, this is more common than you think. Keeping your drive-thru clean is a ma […]

How Often Should You Mow Your Grass

Before we ask how often you should mow the grass, we need to start with when you should begin mowing your lawn. You can begin each spring by cutting the lawn before it turns green and begins growing, […]