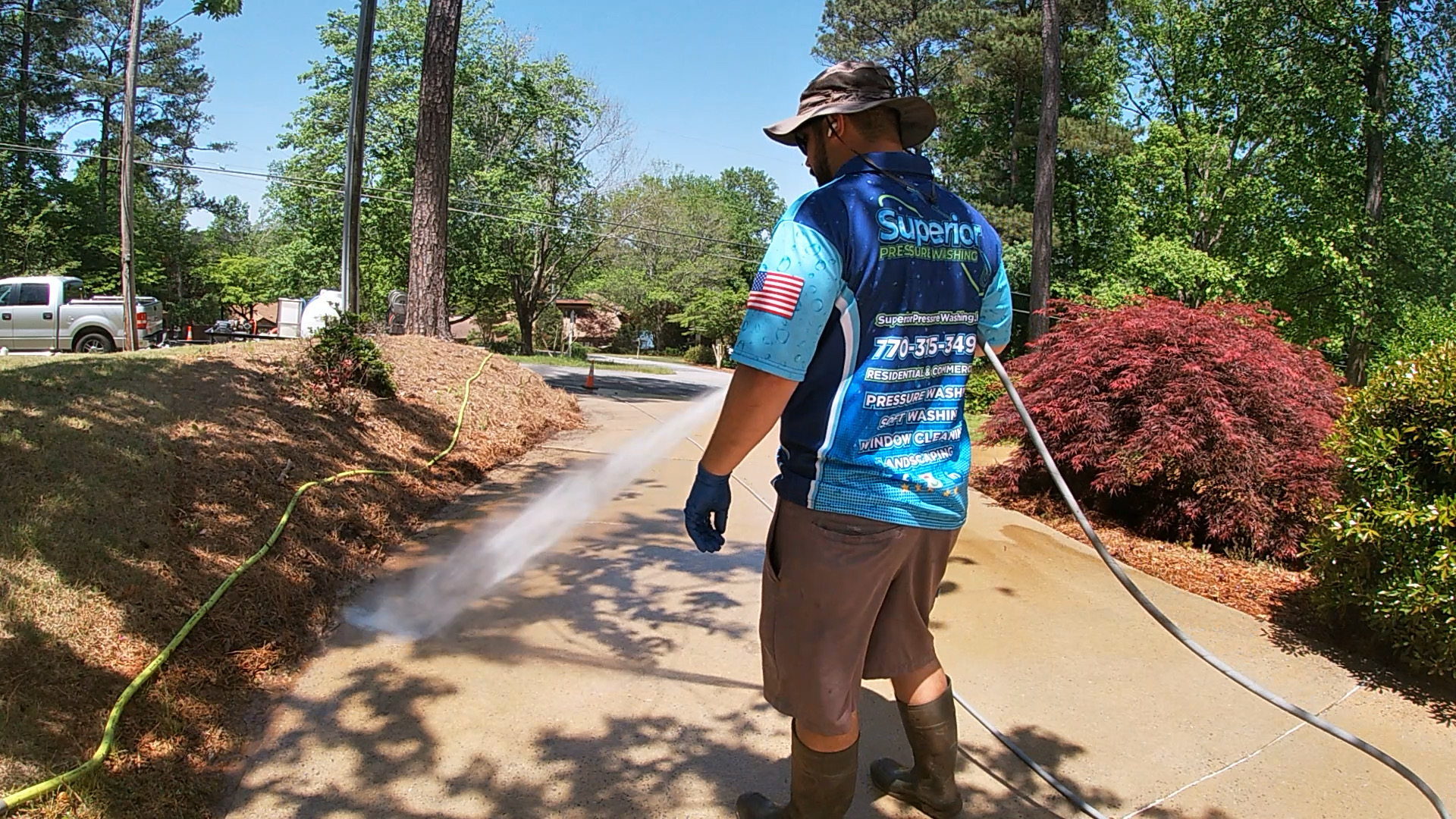 Our experts at Superior Pressure Washing performed the services of Driveway Cleaning, House Washing, and Deck Cleaning at this beautiful home located in Kennesaw, GA.
In the project we started with cleaning the driveway by first applying our concrete cleaning soap mixture. After the soap had a fair amount of dwell time we next used our surface cleaner to pressure wash away the grime. When we pressure wash a driveway we use a moderate amount of pressure to clean the surface and to reach down in the pours of the concrete to pull out unwanted grime. After the driveway was surface cleaned to remove and loosen the grime we rinsed the driveway using our ball valve to fully remove all the dirtiness left behind and leave a clean and new looking driveway.
Next we move to the front of the house where we soft washed the exterior walls, windows, soffits, fascia, gutters and of course the front porch. When we soft wash we use low pressure and a proper solution to rid the surfaces of organic growth such as green algae, mold and mildew. We do this by applying the solution and then by giving the solution the necessary dwell time to eliminate the organic growth down to the porous level of the exterior building mater being cleaned. Lastly we follow up with a low pressure rinse to remove all the soapy wash water and remaining grime.
Thankfully another great job completed by our experts at Superior Pressure Washing and another Happy Customer in the wonderful city of Kennesaw!