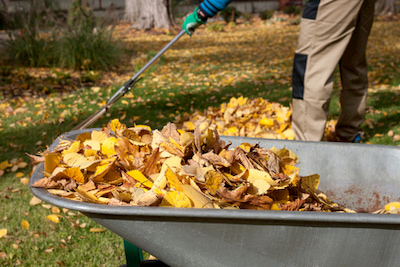 Superior Pressure Washing is the leading specialist for leaf clean up in Douglasville and surrounding areas. If you're looking for leaf clean up services, let us help! Superior Pressure Washing is the top-rated leaf removal services company in this part of Georgia. Our trained professionals will have your yard clear of leaves and sticks in no time.
Every year, you can count on the trees on your property to shed their leaves. If left unbothered, leaves will end up suffocating your lawn and preventing photosynthesis. Thus, killing your grass and leaving your yard looking far less green. Leaf removal or cleanup is very important in maintaining a lush, green lawn.
A lot of people make the mistake of leaving leaves on their lawn. However, waiting for the leaves to go away causes other problems. So, before you reach the other issues, it is essential to get in front of potential problems before they get a chance to cause irreparable damage.
Save Time, Money, & Hassle
Leaf clean up can be seen as unimportant because most people don't think the service is worth paying for. However, If you're looking to save yourself money, time, and hassle, we offer bundle deals. You can bundle your fall leaf removal services with a total lawn care package. We understand that sometimes people don't want to pay solely for leaf removal services. So, with our bundling deal, you can have the leaves removed from your yard while also receiving another service.
Here at Superior Pressure Washing, we make it easy for you to get a quote and schedule all your leaf cleaning services. Fall is such a beautiful season, and we can guess that you don't want to waste your time removing leaves from the yard. So, call your local lawn maintenance specialist at Superior Pressure Washing, for all leaf clean up and gutter clean out services. You should be enjoying the season, so let us handle the yard work so that you can get back to carving pumpkins, knowing you'll have a beautiful yard from which to display them.
---
Recent Articles & Tips
How Professional House Washing Helps Improve Your Douglasville Property

Pressure washing is something you should be scheduling as part of your routine house maintenance. It's common for homeowners to wait until things look grimy enough to remember it's time to make that call. A better approach is to schedule service consistently, so you get a […]

Top 3 Benefits Of Professional Driveway Cleaning

As industry experts in the pressure washing field, we've heard all of the excuses. It's no surprise that homeowners have many reasons they put off a task like a driveway cleaning. It hurts our feelings when we hear things like "but it's just a driveway." Every […]
---