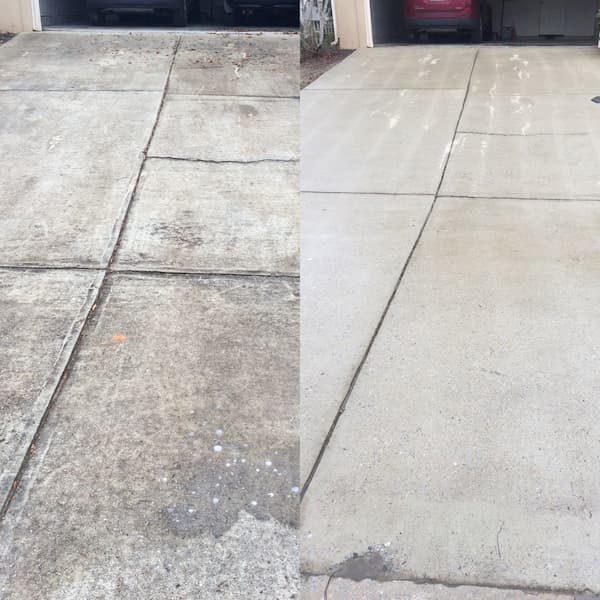 Get a free quote from Superior Pressure Washing to find out how thorough and affordable our pressure washing is for customers in Peachtree City and surrounding areas. If you're ready to schedule an exterior cleaning service, you've come to the right place. We not only offer all of the services you'll need, but our cleaning work is also impeccable.
We've earned quite the reputation for meeting and exceeding the needs of our customers in Peachtree City. We want your dream home to look as pretty as a picture. However, if you neglect your exterior and let dirt and grime build up over time, you could end up causing significant damage.
Our pressure washing helps restore your home's beauty and protects the surfaces against mold and mildew. Take back control of your home's exterior by hiring us to expertly take care of your power washing and lawn care.
Peachtree City's Top Resource For Commercial Pressure Washing
You probably know we're a top contender for residential pressure washing in Peachtree City. Did you know that the same is true for commercial work? Superior Pressure Washing is just as proficient for commercial power washing services like:
A clean exterior creates curb appeal, and that lures in new business. However, our pressure washing is about creating safe walkways by removing slippery hazards like algae and gum. Our cleaning also helps promote better health by eliminating bacteria and germs that accumulate outside your business, especially in common spaces. Plus, cleaning up spills in parking lots or food around dumpster pads reduces the likelihood of attracting rodents.
Experts In Peachtree City For Stunning Lawn Maintenance
The more beautiful the lawn, the more work that's been invested to make it look that way. Let's face the fact that there's no such thing as natural beauty in nature - at least not for the grounds for your home or business. When Mother Nature needs a helping hand, that's where we step in.
The best way to keep your home or business looking amazing is to let us take care of all of your exterior lawn maintenance needs. Contact us now to discuss a plan of action for your pressure washing and lawn maintenance needs in Peachtree City.
---