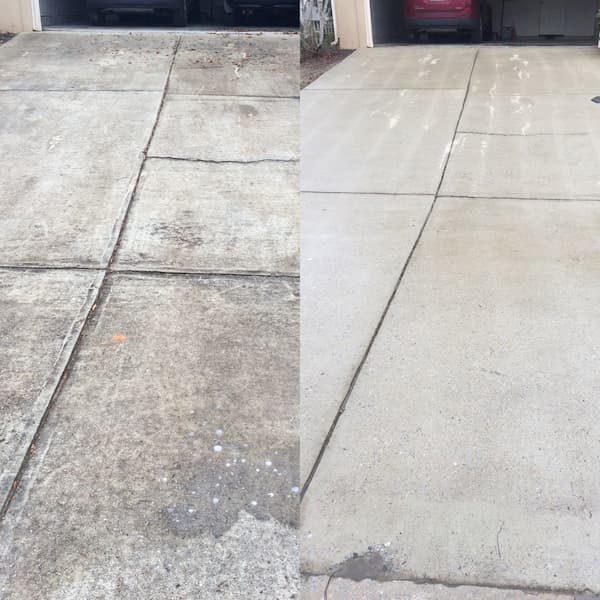 Get a free quote from Superior Pressure Washing to find out how thorough and affordable our pressure washing is for customers in Peachtree City and surrounding areas. If you're ready to schedule an exterior cleaning service, you've come to the right place. We not only offer all of the services you'll need, but our cleaning work is also impeccable.
We've earned quite the reputation for meeting and exceeding the needs of our customers in Peachtree City. We want your dream home to look as pretty as a picture. However, if you neglect your exterior and let dirt and grime build up over time, you could end up causing significant damage.
Our pressure washing helps restore your home's beauty and protects the surfaces against mold and mildew. Take back control of your home's exterior by hiring us to expertly take care of your power washing.
Peachtree City's Top Resource For Commercial Pressure Washing
You probably know we're a top contender for residential pressure washing in Peachtree City. Did you know that the same is true for commercial work? Superior Pressure Washing is just as proficient for commercial power washing services like:
A clean exterior creates curb appeal, and that lures in new business. However, our pressure washing is about creating safe walkways by removing slippery hazards like algae and gum. Our cleaning also helps promote better health by eliminating bacteria and germs that accumulate outside your business, especially in common spaces. Plus, cleaning up spills in parking lots or food around dumpster pads reduces the likelihood of attracting rodents.
Expert House Washing For Customers In Peachtree City
When homeowners in Peachtree City are ready to schedule house washing, they contact Superior Pressure Washing. Savvy property owners realize the value of leaving exterior cleaning work to professionals and choosing the best ones in the area to get the job done. We work hard to exceed customer expectations for every project we take on.
Our goal is to make your home look as good as new. The sparkling clean exterior will be picture perfect and become the highlight of your neighborhood. Curb appeal matters, and our cleaning work emphasizes how beautiful your home can look.
Let our team of professionals provide you with a deep clean that removes the common contaminants that accumulate outside your home, like mold, bacteria, and pollen. Over time, the substances living on your exterior walls won't just stain the siding; they'll cause problems that can be expensive to repair. Too many homeowners still attempt the DIY approach to exterior cleaning, and that can cause problems. Not only are you less likely to be happy with the outcome of the cleaning, but you're also more likely to cause property damage or personal injuries. Don't DIY when we can clean it for you.
Peachtree City Homeowners Appreciate Our Thorough Driveway Cleaning
Every detail of your property plays a role in how good your home looks. Of course, the dirtiest feature becomes the weakest link, pulling down the appearance and value of your property. Please stop letting your dirty driveway ruin things for the rest of your home.
Our expert driveway cleaning will work wonders for your home and make conditions safe for pedestrians using the driveway. When you carry your groceries from the car, the last thing you need to do is step on a slippery oil spot. Make your driveway as user-friendly as possible with routine maintenance that includes professional cleaning.
Driveway washing also helps reduce the frequency of repair needs. You'll notice fewer repair instances when you keep your driveway free from potentially harmful chemicals and substances like mold. It's more financially savvy to keep current with cleaning than deal with expensive and avoidable repairs. If you're planning to seal your driveway, cleaning is a vital first step. Our cleaning process prepares the surface for sealant, so there's no trapped dirt or stains. Plus, the sealant adheres better to your asphalt when the surface is clean.
---