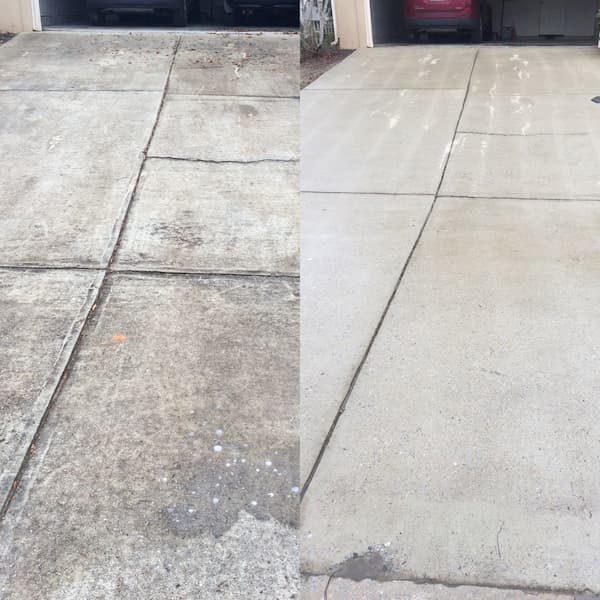 If you're looking to revitalize the atmosphere and curb appeal of your home in Roswell, pressure washing is the first step to take. It can take a lot of time and work to do yourself, so if you need a reliable, trustworthy, expert service company, call on Superior Pressure Washing to do the job. We are committed to pleasing our customers in every way we can. We set standards for our pressure washing team that will ensure your satisfaction each and every time. Our pros are on time for the project, provide excellent communication and services, and always finish on time and within your budget.
It is priority for us to deliver an exceptional level of deep cleaning without damaging any of the surfaces involved. Our pressure washing experts are trained to know when to use pressure washing and when to use low-pressure soft wash methods. When you choose Superior Pressure Washing, we handle every last detail to make our services the best experience for you and your Roswell home.
Your Top Choice For Pressure Washing
When you want to find a pressure washing service for your next exterior cleaning project, turn to us! You'll be able to depend on our local Roswell professionals for complete exterior cleaning services including house washing, deck cleaning, and concrete cleaning.
When you hire the local pressure washing experts, you can eliminate any threat of property damage or personal injury. This service offers many benefits, including:
improves your home's overall appearance
increases your property value
keeps your exterior surfaces safe
It makes sense as a homeowner to want to choose the best service possible to ensure the job gets done right and that the results last for years to come. With our skilled and experienced specialists, all jobs are carefully detailed to ensure a long-lasting, beautiful clean for your siding, porches, decks, concrete, pavers, driveways, and more.
Lawn Maintenance For Your Roswell Home
The smartest way to get the lawn that you want is to let a pro handle the required care and maintenance. Too often, homeowners think that they can DIY their way to their dream lawn. Not only is keeping up with your lawn on your own a lot harder than many people think, it also takes a lot of extra time. Do you want to spend your time after work or on the weekends keeping up with your lawn? If not, contact Superior Pressure Washing for all of your lawn maintenance needs. We are dedicated to making sure your Roswell home as attractive as possible by keeping up its lawn.