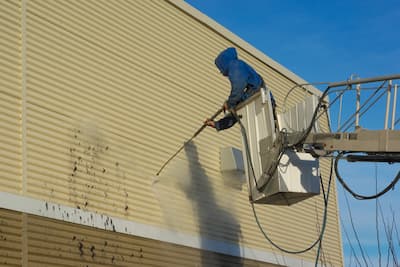 Superior Pressure Washing is known as the local pressure washing experts in Kennesaw, GA. We have been in the industry for years, and we take our jobs and your home's health very seriously.
Let us take the time to make your home shine! We promise to offer drastic results and deliver 100% satisfaction. We strive to focus on maintaining your home, so you and your family don't have too. Take the stress out of pressure washing and let us restore your home for you!
Kennesaw's Pressure Washing Experts
Pressure washing is the perfect cleaning solution for all of your house washing needs in your Kennesaw home. Whether it's power-washing or soft-washing, it can be a staple to keeping your house clean and sturdy.
At Superior Pressure Washing, we use pressure washing during a lot of our services. These include:
House Washing
Driveway Cleaning
Concrete Cleaning
Rust Removal
Plus, Much More!
Pressure washing is essential to keep up with your home's maintenance, and with Superior Pressure Washing, we can have your home sparkling and shining. Customer satisfaction is our top priority, and we can guarantee to have your home looking better than when you first bought it. So, call us today to maintain your Kennesaw home, you'll be glad you did!
Keeping Your Kennesaw Lawn Healthy with Lawn Maintenance
Although our name is Superior Pressure Washing, we do offer other services as well. We offer lawn care services as well to keep your lawn healthy. However, our lawn maintenance doesn't stop at mowing. We provide fertilization services for your yard as well.
Fertilizing adds nutrients to the soil so that the soil can provide nutrients to the grass. If you mow regularly, your lawn will grow quickly, which means it needs more nutrients than an average plant. Your soil can provide nutrients for most plants by itself, but it may need some help to feed your grass.
The most effective way to fertilize is to spread a slow-acting fertilizer once or twice a year. Spreading fertilizer in different seasons can also affect the integrity of your lawn.
. If you spread the fertilizer in the fall, it will strengthen the plant's root structure, making it more resilient to drought and more resistant to weeds. Here at Superior Pressure Washing, we would figure out the best techniques and methods for your Kennesaw lawn to ensure that it stays healthy and intact. So contact us today to receive a quote or schedule an appointment.