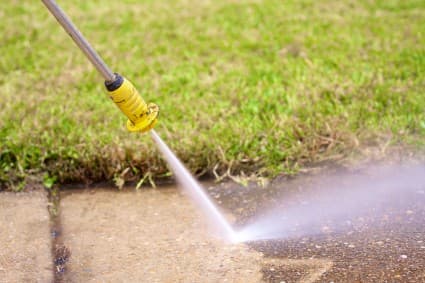 Superior Pressure Washing is dedicated to the city of Marietta when it comes to supplying exceptional pressure washing services. We service your residential properties to rid them of any mold, bacteria, algae, or other substances that could harm your home and family.
Having your exterior surfaces cleaned professionally is vital for the overall health and longevity of your home. Contrary to the current social media trends, pressure washing is not a task that you should do yourself.
Pressure washing can be extremely dangerous, especially to untrained individuals. To ensure the well-being of you and your property, leave the pressure washing to the trained professionals at Superior Pressure Washing. We promise your home is in good hands, and we stand by our commitment to ensure that all of our Marietta customers are 100% satisfied.
Marietta's Pressure Washing Specialist
When it comes to cleaning your home, there are many ways to go about doing it. There are multiple ways that people clean their homes, but the most efficient and effective way to clean it is by pressure washing.
Pressure washing can save your home from pest, mold, bacteria, algae, and other harmful substances. Pressure washing works not only to protect your home's appearance but also to increase your property's life span.
At Superior Pressure Washing, we utilize pressure washing in all of the services that we offer. These services include:
House Washing
Driveway Cleaning
Deck Cleaning
Commercial Pressure Washing
Graffiti Removal
Rust Removal
Window Cleaning
There's no reason you should leave the cleaning to chance when you know trusted pressure-washing professionals who could get the job done. If you are ready to restore your Marietta home, call us to get started on your pressure washing journey today!
Marietta's Go-To Lawn Maintenance Company
There is a lot of confusion that surrounds lawn maintenance. Most people only consider mowing when thinking of lawn care, but lawn maintenance is much more than that. The services that we provide with our lawn maintenance includes:
Watering
Mowing
Fertilizing
Fighting weeds
Fighting pests
Fighting disease
Aerating
De-thatching
Although mowing isn't the only service that we offer, mowing is a significant factor in lawn care. Mowing helps build a thicker, denser lawn, which is more resistant to weeds and disease. With trained help, your yard can look like it belongs in front of the White House. Call us at Superior Pressure Washing to maintain your Marietta lawn; you'll be glad you did!