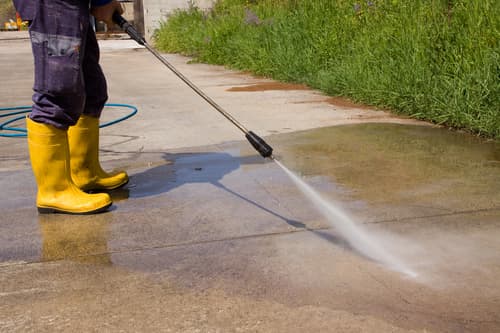 Superior Pressure Washing are dedicated pressure washing experts that serve Douglasville, GA. We offer pressure washing services for residential and commercial properties.
Professionally cleaning your exterior surfaces not only improves their appearance but can also improve the health of your property. Although you can buy these tools at the store, we do not recommend taking on a pressure-washing project alone.
To ensure you receive quality work and avoid any property damage, we recommend that you call a pressure washing company for all of your pressure washing needs. If you're in Douglasville, call us! We guarantee that you'll love the work that we do as we are committed to ensuring that our customers are always 100% satisfied.
The Best Pressure Washing Company in Douglasville
Superior Pressure Washing is Douglasville's one-stop-shop for all of your pressure washing needs. Pressure washing keeps your exterior surfaces clean, improves your curb appeal, and increases your property's lifespan. At Superior Pressure Washing, we offer an array of services that we are sure you'll love. You can come to us for:
House Washing
Driveway Cleaning
Concrete Cleaning
Deck Cleaning
Commercial Pressure Washing
Rust Removal
Window Cleaning
Plus, More!
The work that we do will make a difference in your home's appearance, but it makes a difference in your life. If you are tired of your exterior surfaces looking worn and you're ready for a change, give us a call! We will ensure that your property is clean without the risk of any damage.
The Leading Lawn Maintenance Company in Douglasville
When it comes to lawn maintenance, Superior Pressure Washing offers the best lawn care services in the industry! We will take care of your lawn as if it's our own to ensure your grass stays green year-round! We take care of services such as:
Trimming
Edging
Cutting
Mowing
Fertilizing
If you're like most people, you probably never thought to hire someone for your lawn care as most people take on the service themselves. However, with everything going on in your daily life, you might not always have time to maintain your lawn; this is where we come in! Superior Pressure Washing can ensure that your lawn stays in tip-top shape, so you don't have too. No need to go home and worry about lawn work, let us take the stress out of lawn care and call your Douglasville experts today!