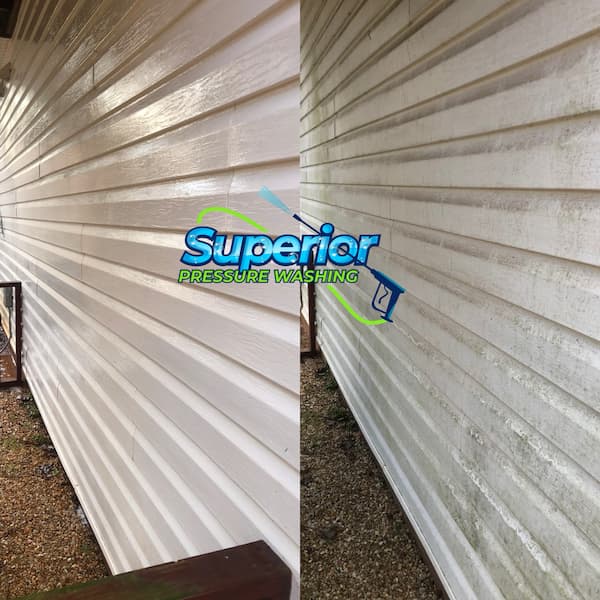 What your Sandy Springs home needs right now is professional pressure washing from our skilled and dedicated team. At Superior Pressure Washing, we go above and beyond to provide exceptional results for all of our customers. We work with residential and commercial clients, and our hard work is how we've earned the reputation we have.
Our company anime has become synonymous with excellence; all you have to do is browse our previous work to see why. We care about what we do because cleaning your exterior helps beautify the entire community, but it also protects your home.
We're the team you call on when you want to fight the good fight against algae, fungus, bacteria, and dirt. Give us a call today to get your free quote, and let us show you why we're the preferred local pressure washers.
We're Your Best Choice For Commercial Pressure Washing In Sandy Springs
By now, you probably know we're the wise choice to make for residential pressure washing in Sandy Springs, but did you realize we're also the best option for commercial pressure washing? Superior Pressure Washing is proud to have earned the title of best of the best when it comes to local power washing for home and business owners. We offer these commercial exterior cleaning options:
Our professional cleaning helps promote better health, safer conditions and increases the value of your property. Take good care of your home or business in this area by entrusting us to masterfully carry out your power washing services.
Watch What Our Lawn Maintenance Can Do For Your Home In Sandy Springs
It would be great if you could take care of your own lawn care. That would require knowing the best methods to use for lawn maintenance and having plenty of extra time to do it all. Realistically though, it's just not possible, and that's why we'll be glad to take that task off your hands. Superior Pressure Washing is here to assist local customers with landscape management.
We keep your yard looking pretty, enabling you to do better things with your weekends - even if that's sitting in a hammock and admiring the work we've done to your yard. Please make the call to our team today and arrange for the lawn maintenance and pressure washing your Sandy Springs home so desperately needs.
---