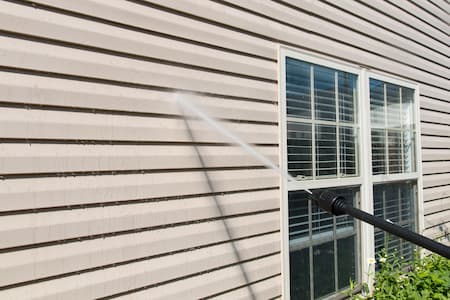 Superior Pressure Washing is the best-rated pressure washing team in Hiram. Our community knows and trusts us to take care of their properties as we would do our own. This is due to our promise to offer exceptional service and quality exterior cleaning.
Our goal at Superior Pressure Washing is to make your properties shine for you and your family. We strive to go the extra mile for our clients because the stronger that relationship becomes, the more we can predict what services work best for you and your properties.
Make your life in Hiram easy and call Superior Pressure Washing for your pressure-washing needs. We are your one-stop-shop for a reliable source for pressure washing in Georgia. So, don't waste your time and call your reliable pressure washing specialist today!
Hiram's Leading Pressure Washing Specialist
At Superior Pressure Washing, we offer pressure washing services for numerous parts of your home. Our pressure washing services include:
House Washing
Concrete Cleaning
Deck Cleaning
And Much More!
So, if you are ready for your home to receive a makeover, it's time to invest in pressure washing. We take care of your residential properties so that you can feel confident and comfortable in your home.
Our mission is to provide you with the best services that Georgia has to offer. Get in touch today and schedule an appointment in Hiram for all of your pressure washing needs.
The Best Lawn Maintenance in Hiram
Whether it's your neighbor's dog, neighborhood kids, or the elements, your lawn goes through a lot. So, when maintaining it, you need someone that knows how to care for it properly. That's where we come in!
Superior Pressure Washing specializes in lawn maintenance for your home. However, we don't just mow your lawn. We offer an array of services such as leaf clean up and weeding.
Weeding is an ongoing process, but it becomes easier after you establish a healthy lawn. Grass, especially modern mixtures, is extremely competitive and will crowd out most weeds itself. If a lot of weeds pop up, take it as a sign that your grass is weaker than it should be. But don't worry! Hiram's top lawn care company can have your grass healthy in no time. Weeds will become a thing of the past with Superior Pressure Washing, so call us today!