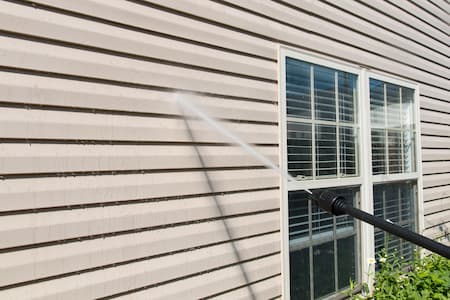 Superior Pressure Washing is a reputable resource for house washing in the Douglasville area. We've worked hard to establish our reputation as Georgia's go-to pressure washing pros, and we are dedicated to maintaining that status. Superior Pressure Washing specializes in a multitude of services such as roof cleaning, house washing, and deck cleaning.
When owning a home, you must keep up with its maintenance. Your home is an investment and an extension of you. So, you want to make sure that it looks beautiful. We want your home to stand out when people see it, but in the right way. Superior Pressure Washing can help with this!
At Superior Pressure Washing, we know that a clean home is a safe home. Dirt, mold, and grime can cause health issues and are not regularly cleared away. Our low-pressure techniques and quality tested cleaning supplies allow us to remove the buildup from the exterior of your home without causing any damage.
Professional House Washing Techniques
Here at Superior, we only use soft washing techniques when house washing. Soft washing techniques are a combination of low-pressure techniques, and quality tested cleaning supplies to offer the cleanest clean imaginable.
We know pressure washing sounds like a lot, but luckily you don't have stress about it. Let the pressure washing pros at Superior Pressure Washing take care of everything for you. Our house washing techniques are sure to make your home sparkle! As trained professionals, we will take care of all the essential tasks, and all you would have to do is enjoy a clean house.
---
Recent Articles & Tips
Why You Should Pressure Wash Your Drive Thru

Have you ever gone through a drive-through and wanted to return your order based on its condition alone? Surprisingly enough, this is more common than you think. Keeping your drive-thru clean is a ma […]

How Often Should You Mow Your Grass

Before we ask how often you should mow the grass, we need to start with when you should begin mowing your lawn. You can begin each spring by cutting the lawn before it turns green and begins growing, […]