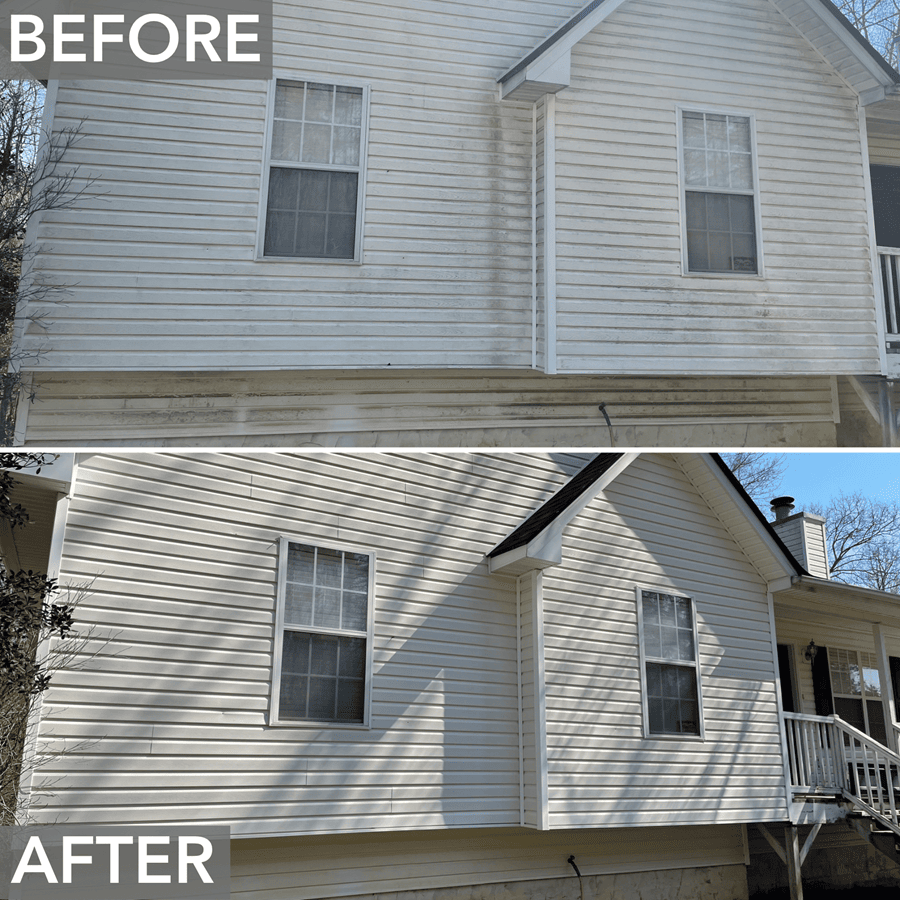 We recently performed a House Wash and Driveway Cleaning in Temple, GA where we Soft Washed a House and Pressure Washed a Driveway!
You can see in the before and after photos the results were truly amazing! The Client Frank H left us an astonishing 5 Star Google Review out of his satisfaction with our pressure washing and soft washing services! Frank told us after we completed the job he didn't think a company could get his house and driveway this clean until Superior Pressure Washing had done the job!
The House Wash was performed with a Soft Washing technique where low pressure, low psi is used. The Soft Wash technique relies on a special detergent designed to completely neutralize organic growth in this case green algae and mildew. After the detergent was applied we thoroughly washed away the decayed organic growth to unveil a new looking appearance!
The driveway cleaning was performed by applying a special soap designed to neutralize the algae infested concrete and it also aids in brightening for the finished appearance. After the driveway was soaped we used our surface cleaner to pressure wash the driveway with moderate pressure to lift all the grime out of the pours of the concrete! You can see in the before and after photo the driveway use to be a dark drab look and now it's a bright white new looking driveway!
The result of this job was truly transformational, if your interested in our services then fill out or Contact Form or Call Us @: https://www.superiorpressurewashing.net/contact-us
---