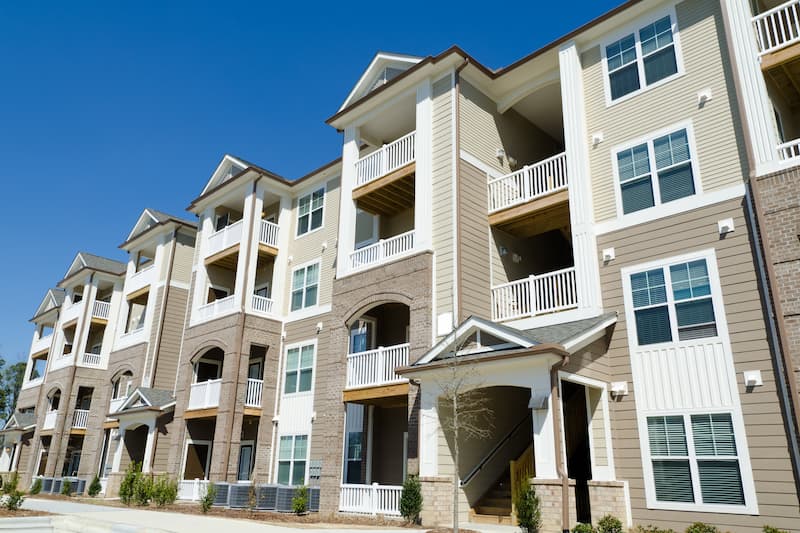 If you own an apartment complex in Douglasville, you know that keeping its exterior surfaces clean is vital in the regular upkeep of your building. Getting an apartment complex washing service is the best way to make sure that your commercial exterior stays bright, clean, and fully functional so your business can keep flourishing.
Your tenants are your customers, and you want to make sure they are happy and comfortable in the space they are living in. Putting effort into keeping your apartment complex looking great means you care, and that's what your tenants value most about you. Let Superior Pressure Washing help you keep your exterior surfaces looking beautiful and in their best working condition. We are the experts in pressure washing in Douglasville, and our experienced pressure washing technicians are committed to doing every job with the utmost care. We know you'll love the results we provide, so call us today!
Clean Exterior Attract New Tenants
Keeping your commercial exterior surfaces clean doesn't just please your current tenants, it can bring in new ones, too. People are always looking for apartments to rent, and they're going to be looking for pristine buildings and well taken care of exteriors in their search for the perfect place to live. As a business owner, it's important that you invest in an apartment washing service so your complex can be the most attractive one in the lineup. Our team at Superior Pressure Washing uses time-tested pressure washing techniques and industry-grade equipment to give your apartment building the most thorough clean possible. We also offer sidewalk cleaning for the paths that your tenants take to and from their home every day. No matter what kind of service you need to spruce up your exterior surfaces, our pros are ready to take action.
Clean Buildings House Happy Tenants
Nobody wants to live in a dull, grime-covered apartment building. Mold and mildew buildup can really take away from an apartment complex's atmosphere, not to mention create health risks to people exposed to these contaminants. That's why getting an apartment complex washing service from Superior Pressure Washing is your best option in improving the exterior surfaces of your commercial buildings. We use the best equipment and detergents to make sure we give your exterior surfaces the deep clean they need to keep your tenants happy. Both you and your Douglasville tenants will be pleased with the apartment complex washing services and results we provide. Contact us today to learn about what we can do to make your apartment building stand out from the rest.
---
Recent Articles & Tips
How Professional House Washing Helps Improve Your Douglasville Property

Pressure washing is something you should be scheduling as part of your routine house maintenance. It's common for homeowners to wait until things look grimy enough to remember it's time to make that call. A better approach is to schedule service consistently, so you get a […]

Top 3 Benefits Of Professional Driveway Cleaning

As industry experts in the pressure washing field, we've heard all of the excuses. It's no surprise that homeowners have many reasons they put off a task like a driveway cleaning. It hurts our feelings when we hear things like "but it's just a driveway." Every […]
---