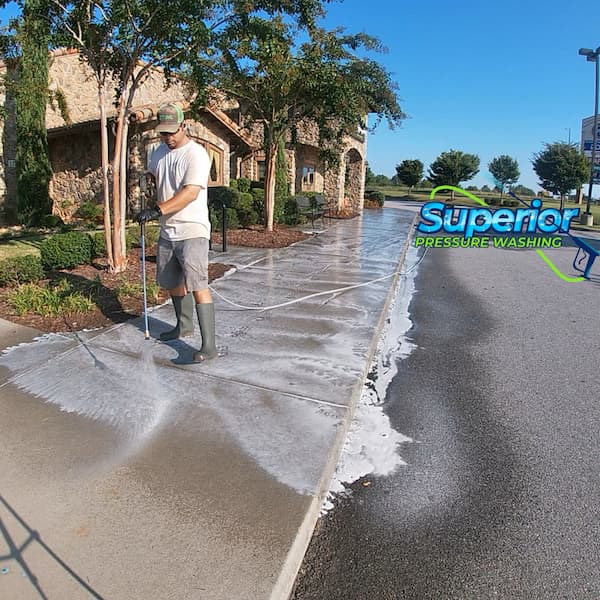 Savvy homeowners in Acworth know that Superior Pressure Washing is the name you can count on for the best exterior clean and pressure washing services. We are committed to customer service and satisfaction, and always go the extra mile to make sure our clients are happy with the jobs we do. We're homeowners too, and we know that having clean exterior surfaces isn't just about making them look nice. Getting rid of bacteria, algae, and other organic substances on your home's surfaces will save them from possible damage, as well as create a healthy environment for you and your family to exist in.
If you're on the market for the best pressure washing services in the Acworth area, give Superior Pressure Washing a call today! We only provide our clients with the best, cleanest results possible, so that you can keep enjoying your home year round.
Acworth's Leader In Pressure Washing
Are you an Acworth homeowner looking for an expert pressure washing company to keep the exterior of your home looking pristine? If so, you can trust Superior Pressure Washing for the best services and the highly skilled professionals to perform them. We're confident that we can offer you the best pressure washing, house washing, concrete cleaning, and window cleaning services for any project you have. If you're curious about our wide range of pressure washing services, our team of experts are always ready to answer your questions. Call us to find out what sets us apart from the pressure washing competition in Acworth.