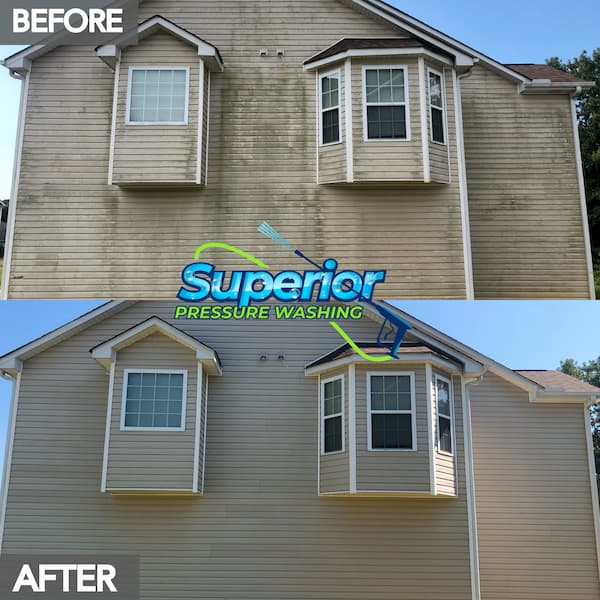 When it comes to getting pressure washing services for your home, you expect a certain level of quality results. Our pressure washing team in Woodstock is here to give you the fantastic results you expect no matter what type of cleaning project we help you with. We work hard to become your one-stop shop for a complete range of exterior cleaning to keep your property in great shape. We're more than happy to help you with smaller jobs like driveway cleaning, deck cleaning, or larger projects like house washing. Just give us a call and tell our pressure washing contractor what you need today. As Woodstock's exterior cleaning professionals, we are dedicated to giving you amazing results every time so your home can stay looking great.
Clean Up Your Woodstock Home With Pressure Washing
Dirty exterior surfaces can do more than just look unsightly, they can hurt your home and your family. Substances like mold, mildew, and fungi can grow on your home's exterior surfaces and eventually work their way to interior structures and living spaces if left unattended for too long. Mold can create an unsafe environment for you and your family, especially those with breathing issues. Let Superior Pressure Washing take some of the stress and worry that comes with owning a home away by providing top-rated pressure washing services. In the hands of experienced pros like us, pressure washing can return your home to its former glory, clean and safe.