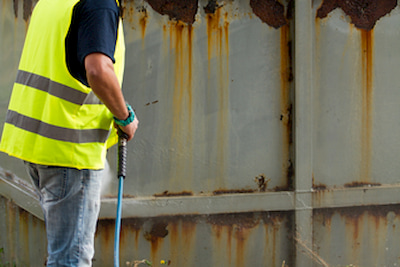 When looking for a team of pressure washing professionals in Carrolton, it is always beneficial to go with Superior Pressure Washing. We offer high-quality work and superior customer service that makes us stand out from the rest.
We care about your home like it was our own because if we hired someone to take care of our property, we could only hope that they would do the same. Exterior cleaning keeps your home looking beautiful and inviting, but it also protects it from potentially dangerous bacteria and contaminants.
Maintaining your exterior surfaces keeps your house clean, and it keeps your family safe as well. For the best services that Carrolton can offer, call Superior Pressure Washing today to become a part of our family so we can take care of yours.
Your Pressure Washing Choice in Carrolton
With years of experience in this industry, our primary goal is to provide exceptional service to our clients. We offer pressure washing services that are sure to make your home sparkle. The services we provide include:
House Washing
Driveway Cleaning
Concrete Cleaning
Deck Cleaning
Graffiti Removal
Rust Removal
Window Cleaning
Plus, More!
At Superior Pressure Washing, we offer soft washing and power washing methods to complete our services. Although soft washing is a great technique that is eco-friendly and less dangerous, it is not the perfect solution for every pressure washing service, just like traditional washing cannot be used on every surface.
However, regardless of what method you use, pressure washing is crucial for your property's overall health. Regular cleaning boosts your curb appeal, but it'll also keep you and your customers safe. We guarantee that you'll love the way your home or business looks when we are done with your cleaning services.
We deliver results, and we guarantee that our customers will be 100% satisfied. Don't believe us? Well, give us a call and contact our team to see why we are the best pressure washing company in Carrolton.
Carrolton's Go-To Lawn Maintenance Company
When it comes to lawn maintenance, most people think that means just mowing, but at Superior Pressure Washing, our lawn maintenance service includes an array of services beyond mowing. The list of services that we offer include:
Watering
Mowing
Fertilizing
Fighting weeds
Fighting pests
Fighting disease
Aerating
De-thatching
A part of our lawn maintenance is weed removal. Weeds pop up in even the healthiest lawns. For the most part, this isn't anything to worry about. Almost all lawns have weeds, and they don't do much harm in small numbers. Regular lawn maintenance can regulate these weeds. So, for all of your Carrolton lawn maintenance needs, call Superior Pressure Washing.